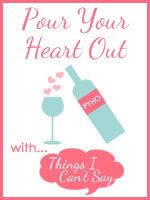 It's not as though we were trying. We were not trying not to either. I thought I might be, just maybe. I counted the days, did the calculations and there was a possibility, a pretty big one. When I was a few days late, I thought for sure. I bought a test and anxiously awaited the results.... Negative. I was confused. Not what I expected.
Several days later, still no sign. What's taking so long? I thought, maybe there is a possibility the test was wrong. I was for sure again, excited at the thought.
This morning, 9 days late, it came.
It's not like we were trying, but the thought excited me. It made me feel alive and I wanted it. I really wanted it. The past several months we have not, not been trying. I'm beginning to think this is not possible for me any more. I've had past miscarries. That thought scares me, I want more children! Lots more children, and I want to have one in the very near future.
I thought maybe. I got excited. Not this month I guess.